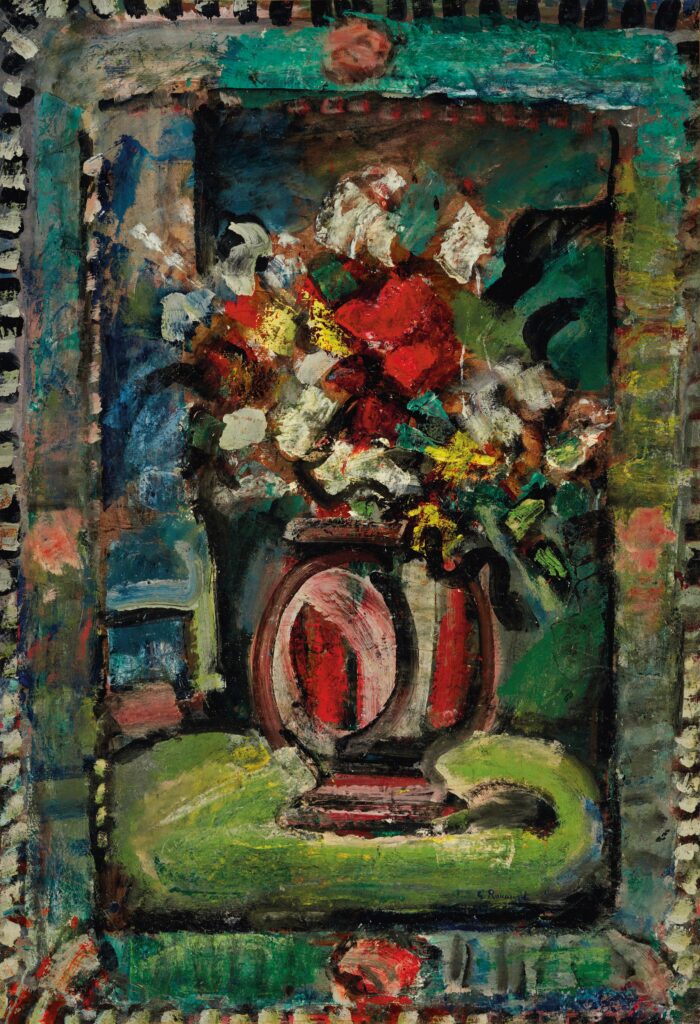 Georges Rouault
17 septembre 2022 - 10 octobre 2022
/
TOKYO
A propos
French painter Georges Rouault (1871-1958) is widely known for his deeply spiritual works with rich human and religious resonance.
Galerie Tomonaga is pleased to present its first exhibition of Georges Rouault in six years, since 2016. The exhibition will feature over 30 masterpieces, mainly oil paintings, covering 70 years of his painting career from his early to late years.



Born in Paris in 1871, Rouault apprenticed himself to a stained glass maker at the age of 14, then studied drawing at a night school of decorative arts. The following year, he studied under Gustave Moreau.

While eventually becoming involved with the Beaux-Arts school and Expressionism, Rouault established his own style of painting, which was strongly influenced by stained glass, with thick black ink outlines and a heavy texture created by vivid colors. Rouault's unique thick coat of color was applied over many years, sometimes for as long as ten years, as he continued to add brush strokes after completion and refused to release works that he did not consider finished.

In the early years of his career, he painted mainly clowns and judges, and in the latter half of his career, he painted many landscapes with a Christian theme.
We are pleased to present this exhibition to allow visitors to experience Rouault's powerful works up close with matières that seem to have been sculpted by his brush.
Localisation
7-5-4 GINZA,CHUO-KU
104-0061 TOKYO
JAPON
MON-SAT:11:00 – 19:00  SUN/HOLIDAY:11:00 – 17:00