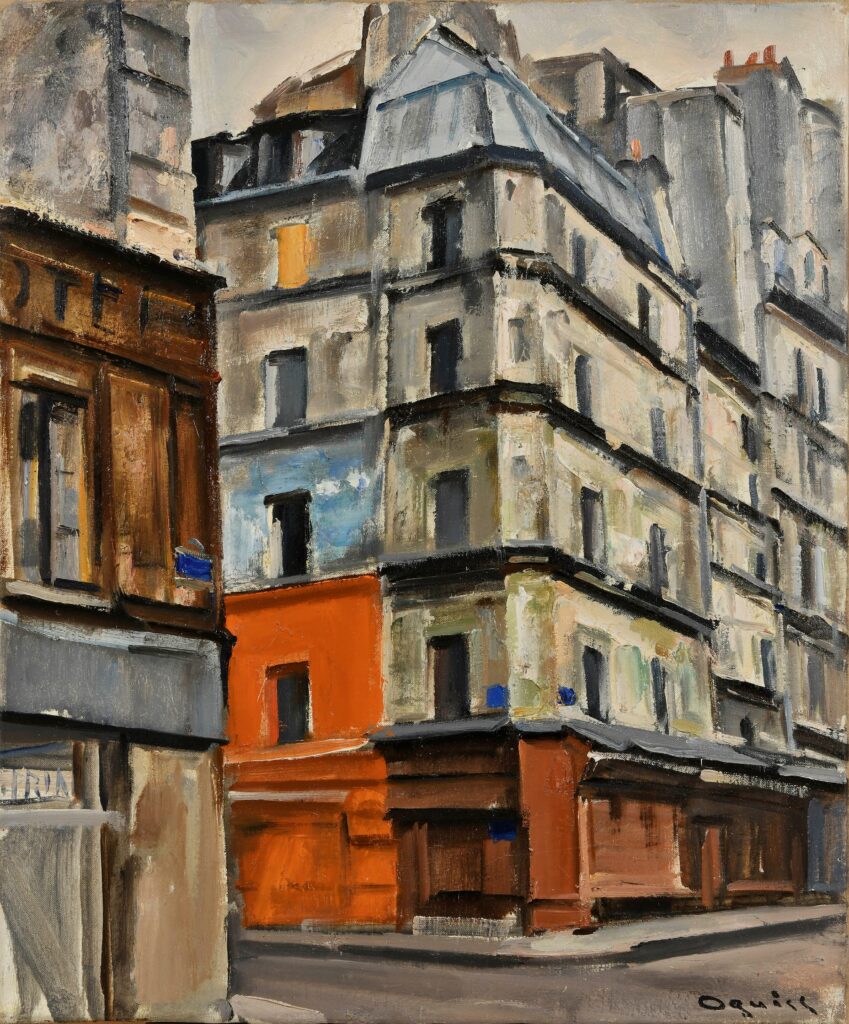 Takanori OGUISS
13 novembre 2021 - 19 décembre 2022
/
TOKYO
A propos
To commemorate the 120th anniversary of the birth of the artist Takanori Oguiss (1901-1986), we are pleased to present his exhibition.
He preferred to paint landscapes of the city of Paris, and in his early years his style had a rough touch reminiscent of Yuzo Saeki, but he gradually developed his own style of bold composition with warm tones, which is still amazed to this day.
Former French President Jacques Chirac called him « the most French of Japanese ».
In March 1971, he returned to Japan for the first time in six years with an exhibition of current works at Galerie Tamenaga in Tokyo. In February 1982, an exhibition of Oguiss Takanori's complete print collection was held at the Galerie Tamenaga Paris gallery to commemorate the publication of the catalogue raisonné of his lithographs.
We have introduced many of his works in various forms over the past 50 years, not only to the world based in Paris, where Oguiss lives, but also to Japan.
In this exhibition, his first in five years, we will present about 35 of his works.
On the occasion of the 120th anniversary of his birth, we would like to invite you to enjoy these quiet and atmospheric works.
Localisation
7-5-4 GINZA,CHUO-KU
1040061 TOKYO
JAPON
11:00-19:00 LUN-SAM / 11:00-17:00 DIMANCHES ET JOURS FÉRIÉS