Jean Fusaro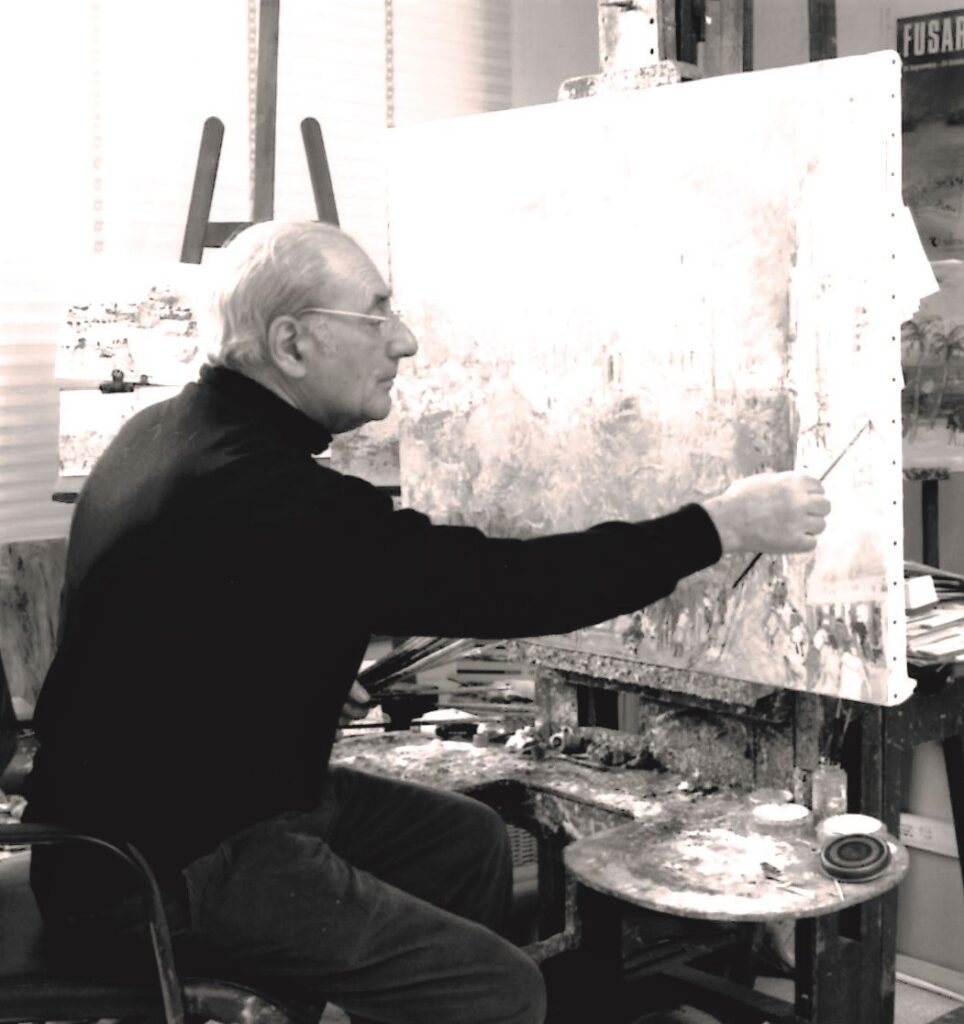 Jean Fusaro is a French artist born in Marseille, in 1925. Considered like one of the great masters of French painting, he is at the origin of the movement "Sanzism", founded in 1948 with André Cottavoz and Jacques Truphémus.

Coming from the Ecole des Beaux-Arts in Lyon, they wanted to free themselves from the artistic currents Impressionism, Fauvism and Cubism. In 1951 he received the Prix de la Biennale de Menton and in 1953, the Prix Fénéon. He played between abstraction and new figuration. A great artist of the twentieth century, the love of painting and nature guided him. We recognize in his works the serenity of the Lyon landscapes and the vibrations of blue and green that lead us to the seaside.

The light and delicacy of Jean Fusaro's works will be an undeniable success in Japan. Since 1956, his works are present in Taménaga galleries of Tokyo and Osaka. In 1958, he was selected for the Catherwood Prize (USA).

Numerous exhibitions are devoted to him in France and abroad, including the exhibition Art Group France, in Los Angeles, from 1985 to 1987. His works are preserved in many museums: Museum of Modern Art of the City of Paris, Saint Pierre Museum (Lyon), Nice Museum (France), Nagoya Museum (Japan), etc.

Publications
COTTAVOZ/FUSARO/GUIRAMAND/WEISBUCH

Fusaro : La Croisée des chemins picturale et littéraire