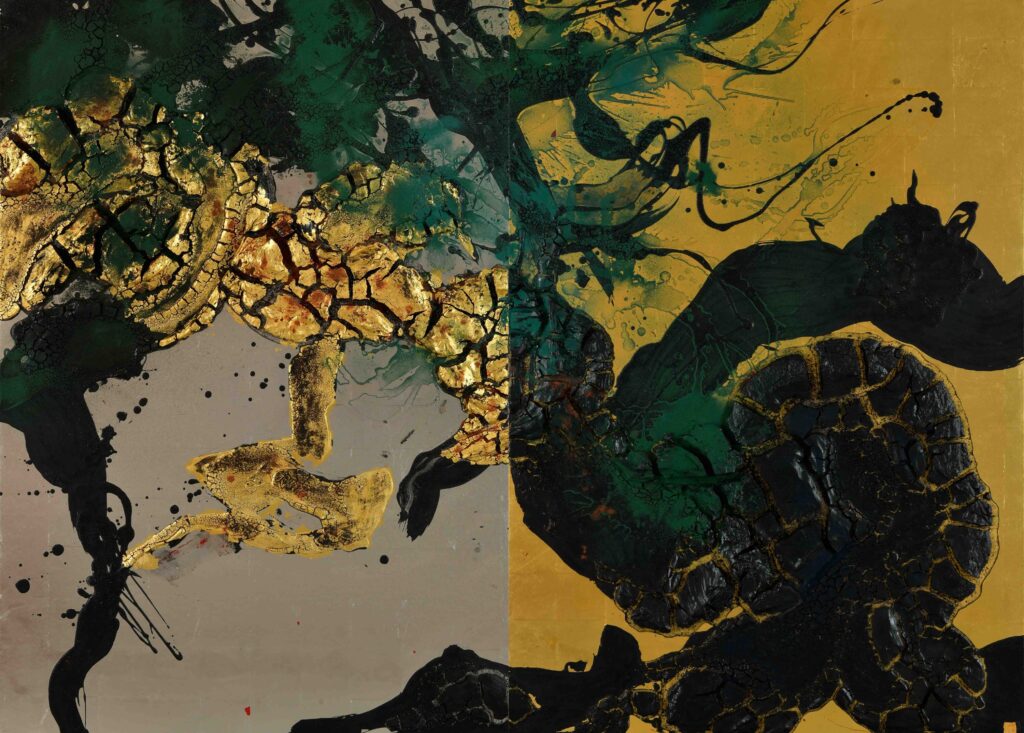 Takehiko SUGAWARA
1 March 2020 - 12 April 2020
/
TOKYO
About
Dear clients,
As a countermeasure against COVID-19, Galerie Tamenaga has decided to close Tokyo gallery by 6 May 2020.
We hope that the gallery will open from 7 May but please check this account for the latest information. We apologize for the inconvenience.
Galerie Taménaga Tokyo is pleased to present a solo exhibition of Takehiko Sugawara (1962-) from 1st March and to celebrate the publication of his brand-new art book.
Several-hundred-year-old trees give Sugawara an artistic inspiration and he represents the eternity in his paintings through depicting those trees. On the one hand, he focuses on the tradition in Japanese painting such as methods of back coloring, researching on old masters such as KANŌ Eitoku and HASEGAWA Tōhaku. On the other hand, he explores the new way of it by using breathtakingly dynamic techniques with burnt pine which is thickly applied to the paper.
This is the first solo exhibition since 2016 and since he started a series of paintings of pine trees. The exhibition will showcase about 40 works, including Garyu no matsu, Miharu, Jindaizakura, Usuzumizakura, Kirifuri no taki and others. In addition, his first art book, Takehiko SUGAWARA, will be sold at the exhibition.
Location
7-5-4 GINZA – CHUO KU
104-0061 TOKYO
JAPAN
CLOSED UNTIL 6 MAY 2020.