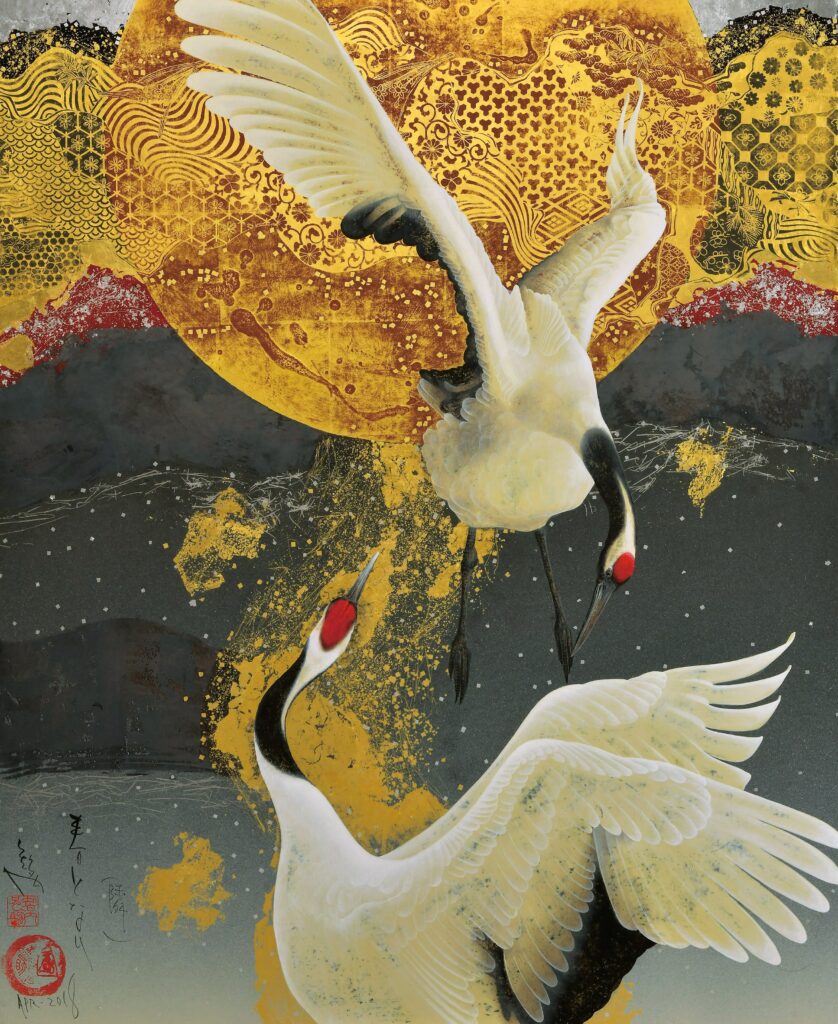 Kyosuke Tchinai
16 septembre 2021 - 10 octobre 2021
/
TOKYO
A propos
Using acrylic paint on Japanese paper, an innovative method of expression that transcends the boundaries between Japanese and Western painting, Tchinai established a graceful style of painting that evokes the traditional beauty of Japanese costumes and natures.
In recent years, he has added cranes to his subjects, flowering trees, mountains and landscapes, creating a new ideal world.
This is the first solo exhibition of Tchinai at our Tokyo gallery in seven years, and we are pleased to present over 40 new works. We hope you will enjoy the new world of Tchinai.
The web catalogue is available from the Publication page.
Localisation
7-5-4 GINZA,CHUO-KU
1040061 TOKYO
JAPON
11:00-19:00 LUN-SAM /
11:00-17:00 DIMANCHES ET JOURS FÉRIÉS