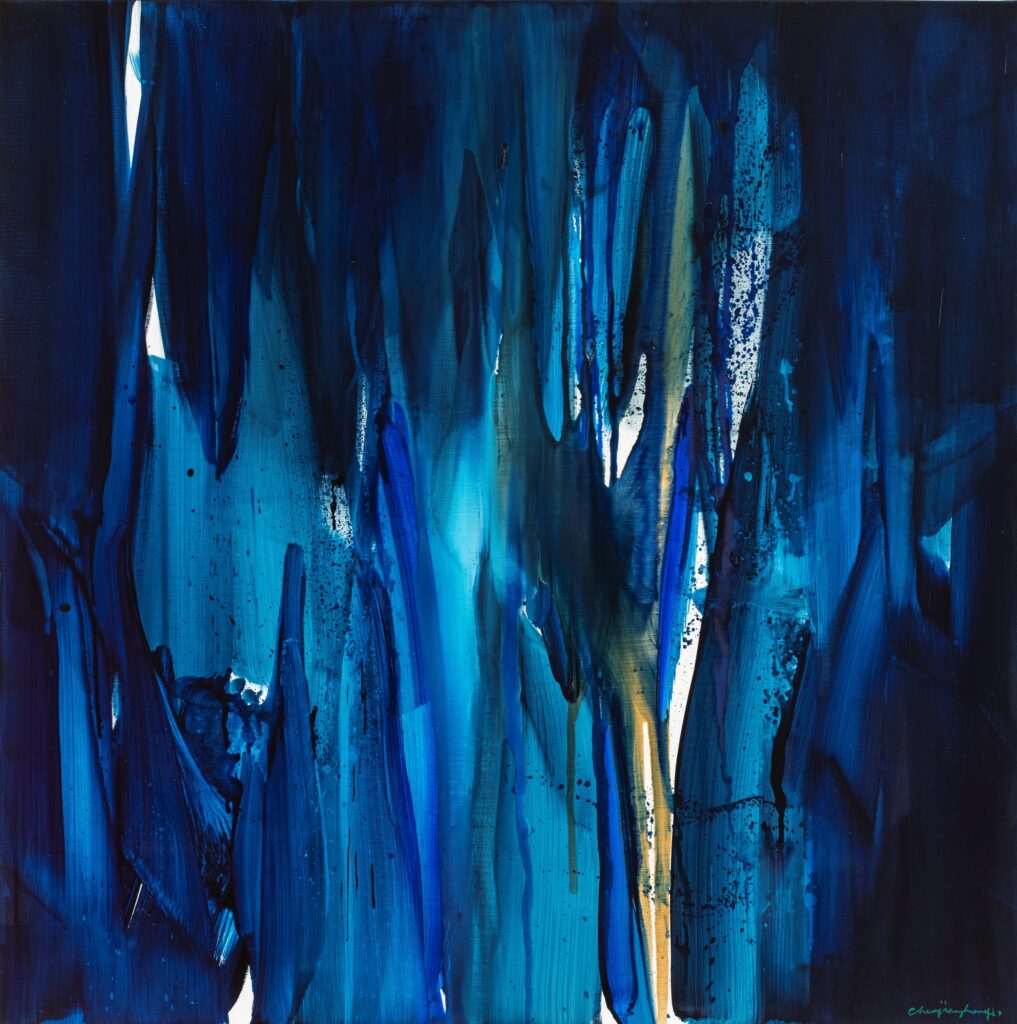 チェン・ジャン・ホン
2020年10月9日 - 2020年10月29日
/
PARIS
開催概要
Galerie Taménaga is pleased to announce its major exhibition Chen Jiang-Hong, whose new paintings are a remarkable extension of the reflections that have animated him for more than thirty years.
The Chinese artist has since opened himself to new aesthetic preoccupations and reveals his desire for color!
Thus, deep blues rub shoulders with lagoon greens and ochres rival flamboyant reds. His painting, always in movement, shows us the artist's physical commitment, painting on the ground. The large flat tints accomplished in the ardour of a gesture merge with controlled drips that the artist pours freely.
In his horizontal or vertical compositions, Chen Jiang-Hong fully experiments with the materiality of painting. He uses oil which he dilutes until transparency. The body driven by his momentum, he paints the space by taming the essential elements of his painting: strength, balance and a perfect understanding of colors.
会場情報
18 AVENUE MATIGNON
75008 PARIS
FRANCE