Wataru Ozu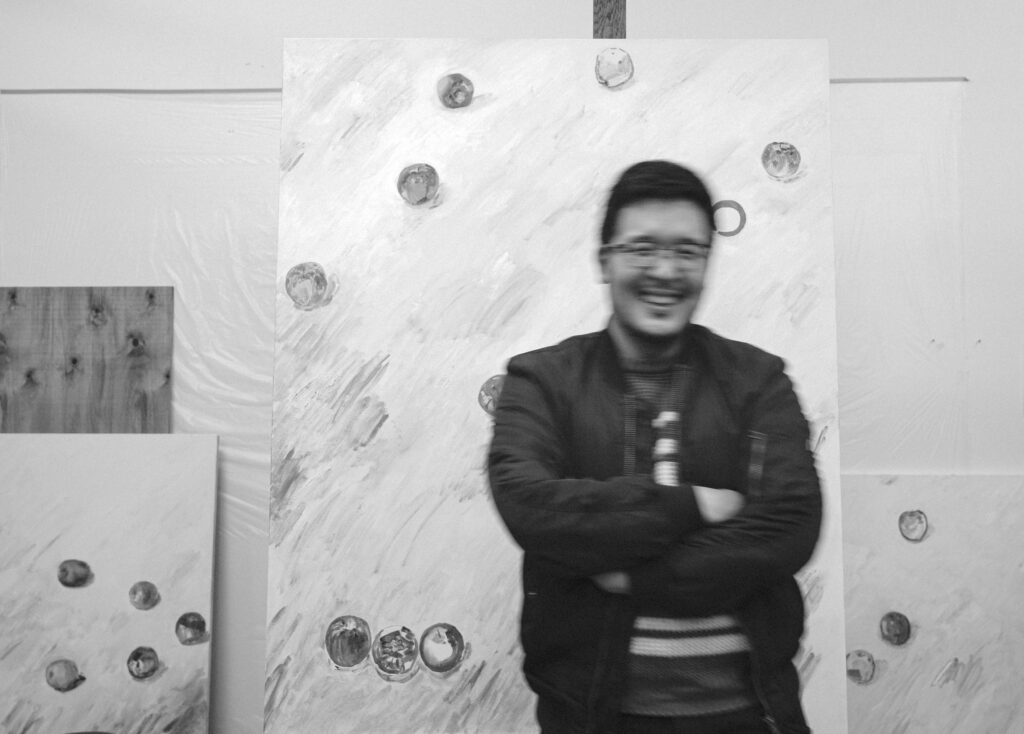 Wataru Ozu was born in Tokyo in 1991 and graduated from the University of the Arts of the same city. During his student years, he was selected for an exchange programme with London and New York where he familiarised himself with the great masters of Western painting. This encounter created a deep curiosity of the artist for this relationship between the East and the West. His painting makes us wonder about the painter's fundamental theme, and more specifically his obsessions for motifs through the history of art.

His first pieces were evocations of universal art references such as Lucretia by Lucas Cranach, Grande Odalisque by
Ingres or The Ray by Chardin: emblematic paintings which he suggests reinterpreting in a contemporary way in order to better
understand his own contribution to painting. More recently, his researches led him to address a simple, seemingly trivial object: the apple. This motif, most naturally associated in our collective unconscious to the exercise of still life, questions the entire history of modern painting, from Cezanne to Magritte.

Ozu uses this motif infinitely and observes the various transfers resulting from the act of painting: from the contemplation of
the object to its mental representation, from the sketch to the canvas, and from the enhancement process to its chromatic
value. All of the perspective techniques are reconsidered by the artist. By referring to the beginnings of Japanese art and to
its lack of addressing depths and volumes, he applies this same conception to his canvases whose texture yet ensures us of its
contemporaneity.

Working with oil, Ozu confesses that he sees his white canvas as a transparent medium. He grants himself his own space on which he starts by drawing motifs. While Western masters would compose a painting according to one or several predefined vanishing points, the artist is looking to free himself from all the restrictions related to the representation of the truth. Consequently, his pieces do not impose any convergence and rather encourage the gaze to spread throughout the entire canvas: the medium fully embraces its role to limit the image.
Selected artworks
Six apples on the ground

Lake Kawaguchi and Mt Fuji

Face -Flower Petal-

Face -Messy-