Lorenzo Fernández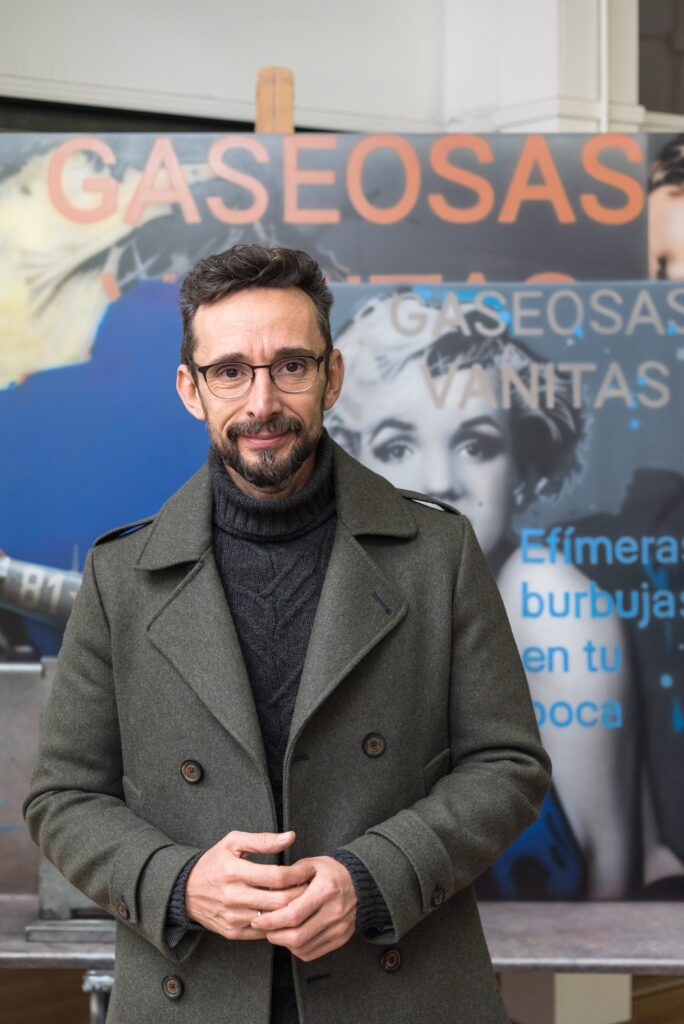 Lorenzo Fernandez was born in 1970 in Madrid (Spain). At the age of fourteen, he decided to devote his life entirely to art and initially studied decorative painting at the Instituto Politécnico Virgen de la Paloma, where he was taught by the master Angel Pozo. At this Institute, he attended courses in the construction and layout of sets. This unique training led him to work first for Spanish television and then, in 1991, to create the sets for the African, Moroccan and Oceanic pavilions at the Universal Exhibition in Seville.

His technical skills are such that he is also trained as a restorer. At the end of his training, he restored murals in several historical monuments in the city of Madrid, during which he learned the secrets of ancient techniques. But little by little, the talented craftsman that he is, feels the need to devote himself solely to painting. For four years, he joined the Artium Peña Academy of Drawing in Madrid. At the end of his studies, this institution awarded him the First Prize of the Academy.

Subsequently, Fernandez developed a unique style that was astonishingly realistic. Possessing an incredible capacity for work and an obvious facility for painting, he gradually integrated notions of conceptual art. The high technicality of his work is truly fascinating as it is difficult for the viewer to differentiate his painting from a photograph.

However, Lorenzo Fernandez does not use any modern technology. His only tools are those of the traditional painter: palette and brushes in hand. Like the great Spanish masters such as Velasquez or Zurbaran, whom he refers to as the absolute references for his work, Fernandez intends to communicate the subject represented in the most immediate way possible. Thus, in a mixture of oil and acrylic that he superimposes in glazes on aluminium panels, he creates compositions from a contemporary world made of everyday objects.

Mixing photographs from his childhood, figurines and toys, objects and other knick-knacks found in his studio, he arranges them in a tight shot comparable to a macro photographic shot. The precision of their selection and juxtaposition creates unique settings that are highly symbolic. For these objects speak of us, and are reminiscent of the concept of memento mori and its countless manifestations in our society today. In a silent universe, each of Fernandez's works through its composition and the ordering of its elements, invites the viewer to a poetic and philosophical reflection on time, history and the human condition.
Publications
Lorenzo FERNANDEZ

Lorenzo Fernández

Lorenzo Fernández

Lorenzo Fernández