Kyosuke Tchinaï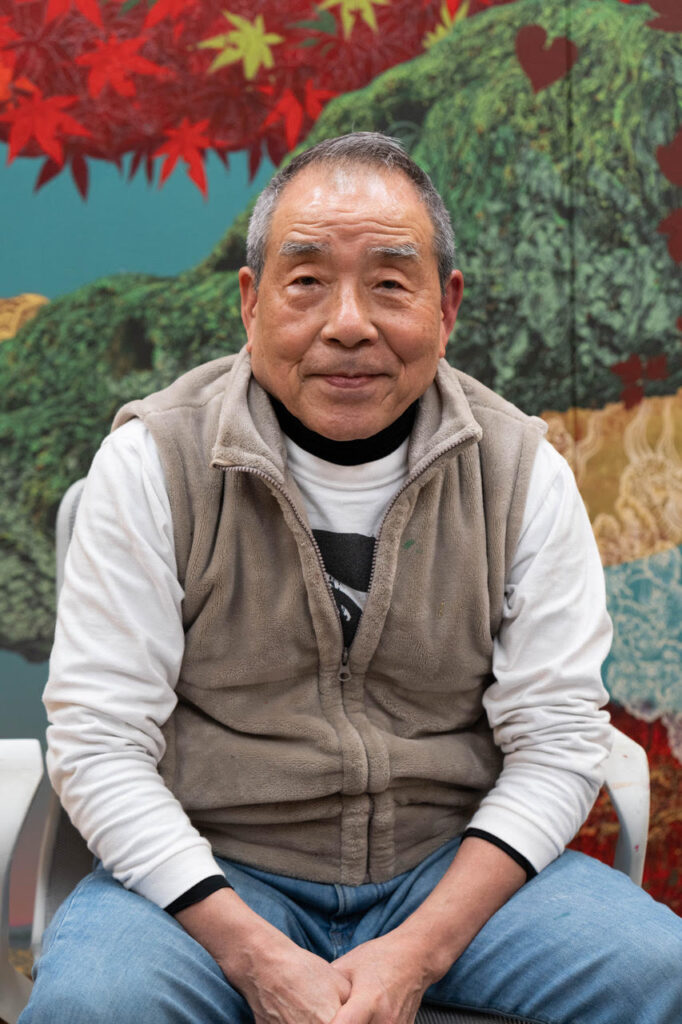 Born in Ehime Prefecture, Japan, 1948, Kyosuke Tchinai graduated from Tokyo University of the Arts with a post-graduate degree.
Since the early 1980s, Tchinai has established an innovative painting style which challenges the conventional notion of the Japanese painting. Tchinai pioneered the unique method of applying the recently developed Western painting material of acrylic paint onto the traditional Japanese supporting medium called washi (literally, Japanese paper). Tchinai has also mastered the conventional European image-making technique of cross-hatching to portray classical Japanese subjects, such as the four seasons in fantastical settings.
Furthermore, Tchinai revives traditional Japanese aesthetics by assimilating elements of the art from the Edo period (1603-1868) into his artwork. For instance, Tchinai's use of gold and platinum leaves to lavishly decorate his paintings was profoundly influenced by the Rimpa School of the seventeenth century.
Tchinai has exhibited widely and received many awards, for instance, the Yasui Award in 1991. His artworks have appealed to many international collectors and are represented in prestigious settings such as the Rothschild's and the Benetton's collections.
Selected artworks
A Spring Night with the Sound of Pine Breeze

Shinano – Spring

Early Summer Rain

Iroha

Autumn Afterglow

Cerisiers au porte-bonheur

Ombre enneigée

Utopia, Hanakaguya
Publications
Kyosuke TCHINAI

Stay Art Home

Kyosuke Tchinai Web Catalogue

Kyosuke Tchinaï V

Kyosuke Tchinaï, Visions divines

Kyosuke Tchinaï IV

Kyosuke Tchinaï II

Kyosuke Tchinaï