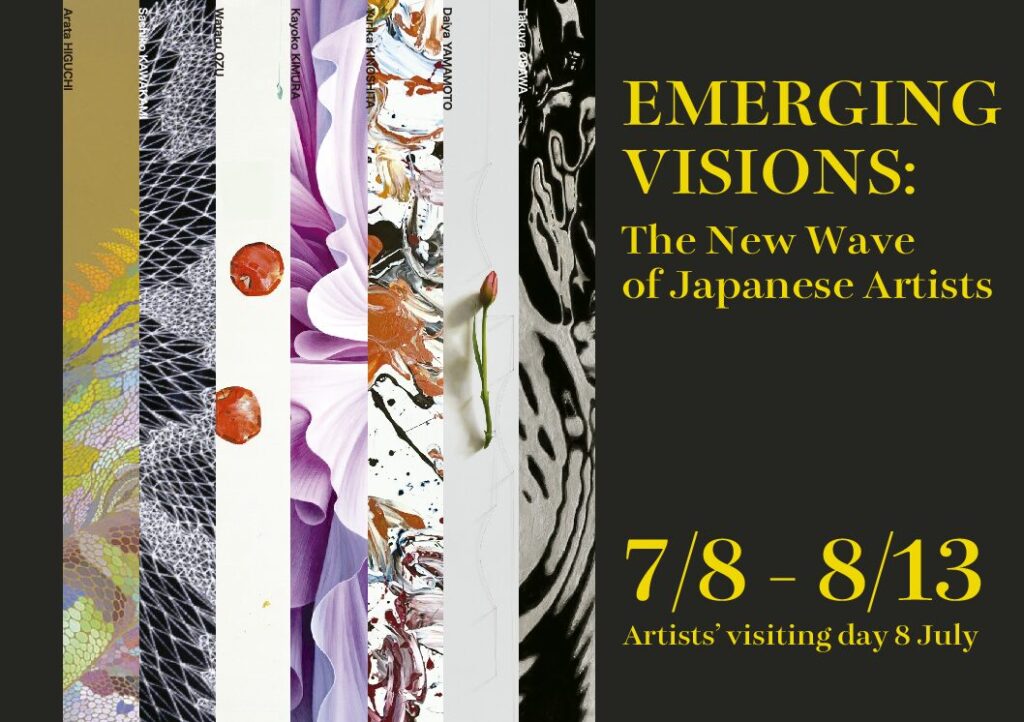 Emerging Visions: The New Wave of Japanese Artists 
8 July 2023 - 13 August 2023
/
TOKYO
About
Today, we are delighted to announce the fourth edition of our renowned exhibition, "Emerging Visions: The New Wave of Japanese Artists," signalling a triumphant and inspiring step forward amidst the lingering challenges posed by the COVID-19 pandemic.
As the world recovers, we have witnessed an influx of visitors from around the globe, making their way to the vibrant streets of Ginza. With our previous editions, our unwavering intention was to support young artists, providing them with a platform to showcase their extraordinary talents, even in the face of adversity. During the height of the pandemic, while artists remained dedicated to their creative pursuits, opportunities to exhibit their works were scarce and severely limited. In July 2020, we took a bold leap forward, organising the first edition of this exhibition with a deep-rooted desire to encourage these exceptional artists. Looking back at that time, from when the usually raucous Ginza district lay dormant, to todays bustling and energetic streets with people visiting from all over the world, the feeling is nothing short of surreal.
Over the past three years, our focus has primarily been on reaching a domestic audience, but with great joy, we announce that starting from this fourth edition, our exhibition will serve as a conduit for art appreciation among the multitude of overseas visitors gracing Japan's shores. This realisation fills our hearts with an overwhelming sense of gratitude and emotion. It is our responsibility to give these artists the global platform they deserve.
Location
7-5-4 GINZA,CHUO-KU
1040061 TOKYO
JAPAN
11:00-19:00 MON to SAT /
11:00-17:00 SAN and HOLIDAYS