Takuya Osawa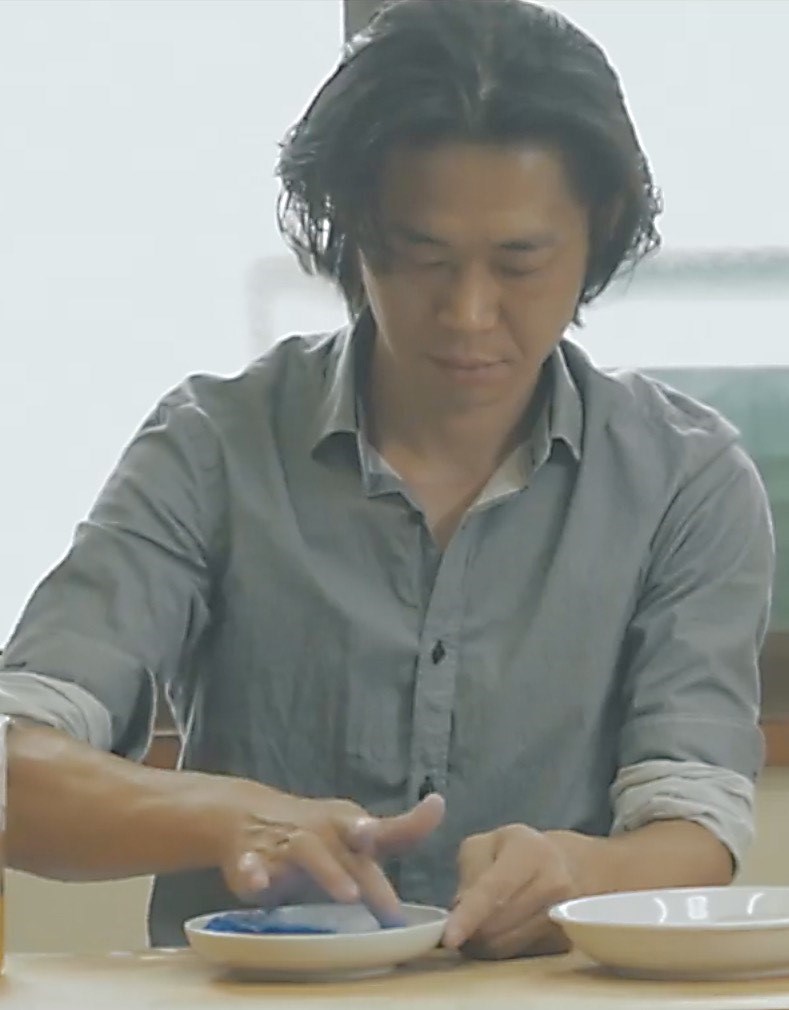 Born in 1979 in Saitama, Japan, Takuya Osawa majored in Nihonga (Japanese painting) at the Tokyo University of the Arts.
In Osawa's oeuvres, motifs of the natural world overlap with the urban landscape, consisting of several layers of silhouettes melting together the mental landscape inherent in people. He mixes the styles of both Japanese lacquering techniques and Japanese painting. His use of such complex processes enables the artist to create a soft surface and faded colour tone, creating an optical illusion that makes one feel like they are looking at the work through a filter. As a result, Osawa produces dreamlike, almost surrealistic images of overlapping scenery.
Osawa continuously explores new techniques to express his inner emotions.
The artist coats the work with resin, or uses terrazzo, an artificial marble building material.
Furthermore, multiple institutions have acquired and displayed his works, including the Ritz-Carlton
in Kyoto, Tokyo Kaikan, Grand Prince Hotel New Takanawa, and Raffles Hotel in Shenzhen.
Selected artworks
cerasus

repetition

sound of water

campsis
Publications
Stay Art Home