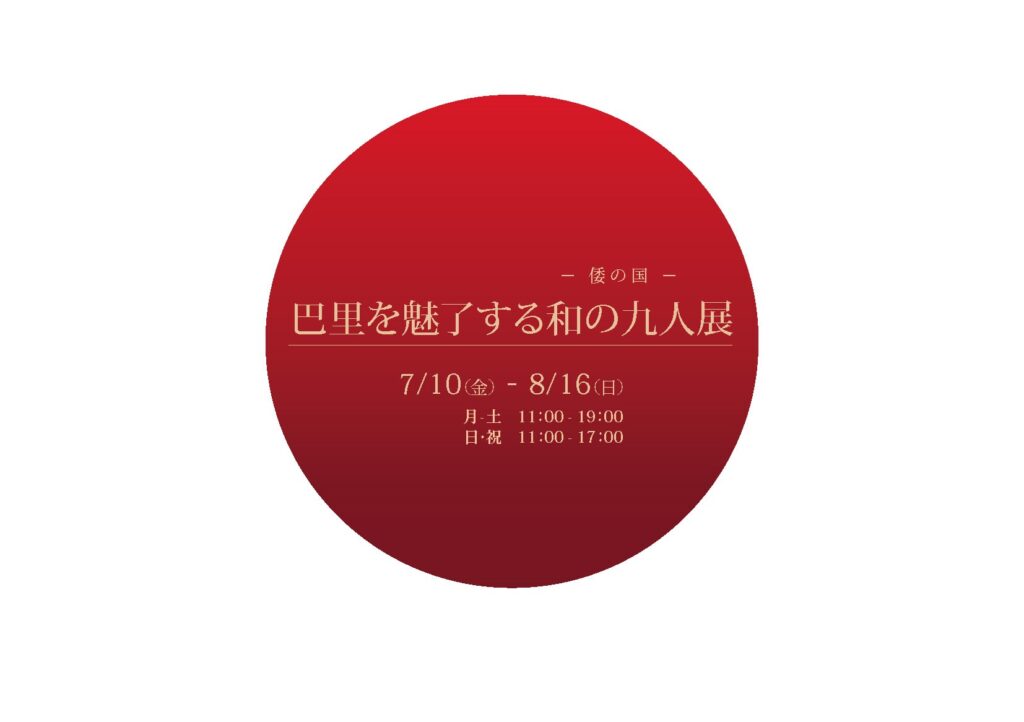 巴里を魅了する和の九人展
10 July 2020 - 30 August 2020
/
TOKYO
About
As we can see from Monet and Gogh collecting the Ukiyo-e in the modern period, interests towards Japan by French men of culture was inevitable throughout history. In 1971 Kiyoshi Tamenaga, who founded Galerie Tamenaga, opened its flagship in Paris. He organised the exhibition of Japanese artists such as Setsuko Migishi, Tamako Kataoka, who was active in Japan at the time; however, the gallery slowly began to focus on western artists resulted in drifting apart from showing Japanese artists.
Entering into 21st century, I realised the importance of showcasing Japanese artists to the world as a Japanese galley. Five years ago, a first group exhibition of Japanese artists was hosted at our gallery in Paris. It was exciting yet intimidating to show the unidentified Japanese artists into the eyes of European collectors. Fortunately, the exhibition closed with great success, and it became an annual exhibition titled "Nouvelle ere du Japon" which just celebrated its 5th edition.
Abruptly I have realised that I have not showcased these artists in Japan in their homeland, which lead to organising this upcoming exhibition in Ginza. I am excited yet intimidated once again, and I wonder how the new generation of nine artists will grasp the eyes and will be evaluated by people of Ginza.
Kiyotsugu Tamenaga
Location
Arrival of Artists
10th July : Maiko KITAGAWA, Takuya OSAWA
11th July : Naoya EGAWA, Hiroko OHTAKE
12th July : Tamihito YOSHIKAWA. Kengo NAKAMURA, Takashi HOSOKAWA
7-5-4 GINZA,CHUO-KU
104-0061 TOKYO
JAPAN
11:00-19 : 00 MON-SAT / 11:00 -17:00 SUNDAY AND HOLIDAY